​In this edition of Fraud Counts, we explore one of the highest reported frauds that we deal with, abuse of sick leave. Abuse of sick leave happens when someone takes paid sick leave and they are not really sick, or at least are not so unwell that they should refrain from work. Abuse of sick leave may amount to a criminal offence where the person on sick leave has stated that their illness leaves them unable to work and it can be proved that they are undertaking an activity that is inconsistent with that illness. Most commonly, that inconsistent activity is working in another job whilst off sick, often referred to as "Working Whilst Sick" and happens when a staff member is signed off from their NHS role, but then works somewhere else during their sick leave. ​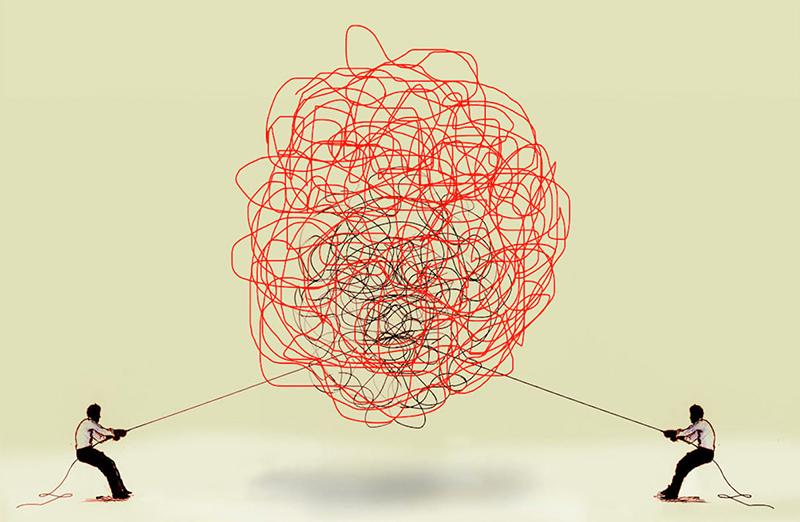 We have produced this newsletter to provide valuable feedback on our webinars and to provide key messages to staff and managers NHS England guidance is clear that staff should disclose all interests, some of which may not immediately be obvious; gifts, hospitality, secondary employment, intellectual property and the requirement for declarations apply to all staff, agency and external contractors. The webinar emphasised that it is fundamental that staff should make declarations of gifts, hospitality and outside interests where someone else could perceive (rightly or wrongly) that the gift, hospitality or outside interest could cloud or influence the staff member's judgement on what NHS funds can be used for and how they should be spent. Some staff are in positions where they are much more likely to make or influence purchasing and recruitment decisions than others.
Social engineering is the term used for a broad range of malicious activities accomplished through human interactions, using manipulation to trick users into making security mistakes or giving away sensitive information. The growth of social media is an obvious target for criminals, it is a place where people share and debate their views, play a variety of online games and tell either their friends, or, potentially, the whole world about themselves and what they have done. Striking examples of this are games where you answer (seemingly innocuous) questions and the game will give you an alternative name, such as your "elf name", "Pirate Name", your "Soap Opera name" or tell you what type of personality you have.
Update on the COVID-19 threat and fraud
The NHS has been at the forefront of the fight against the COVID-19 pandemic for over a year. During the early stage of the pandemic, we gave our insight into how fraudsters were likely to exploit the national emergency to their own dishonest ends. This edition of Fraud Counts highlights some of the ways in which fraudsters have used COVID-19 to gain something they are not entitled to and details some of the issues uncovered nationally.
How secure is your password?Cyber crime is a high risk to the NHS and NHS Providers, especially during the current climate where many members of staff are working from home. Whilst the NHS has very good technical measures in place that successfully fends off most cyber crimes, a small percentage still get past these defences. The last line of defence against cyber-crime is PEOPLE
Welcome to our first newsletter
Welcome to the first edition of the new look Fraud Counts newsletter from ASW Assurance In future, Fraud Counts will be a briefer read and we will be publishing them more regularly. This first new look edition is aimed at helping you to stay safe from fraudsters in the lead up to Christmas.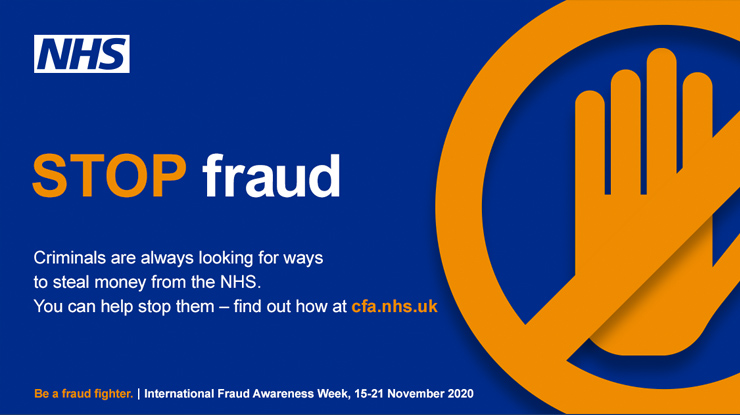 International Fraud Awareness Week
International Fraud Awareness Week – 15th to 21st November2020 has been a highly unusual year for everybody and COVID-19 has forced almost everybody to work in different ways. One of the aims of our work is to raise awareness of fraud amongst staff groups. With this in mind and as part of International Fraud Awareness Week, we held a series of virtual fraud awareness sessions, covering cyber-crime, HR and Recruitment, Fraud Champions and Standards of Business Conduct, Procurement and Security inviting a guest to take part in an interactive session to explore and discuss the areas in more detail.
Conflicts of interestThis edition of the Fraud Counts newsletter focusses on conflicts of interest. A conflict of interest exists where something in a staff member's non-NHS life competes with their NHS role. In such circumstances, it is crucial that staff members are absolutely transparent about this conflict. A conflict can be actual or may be perceived; either way, whether real or perceived, it is vital that the right actions are taken to ensure NHS staff are not put into a seriously compromising position.